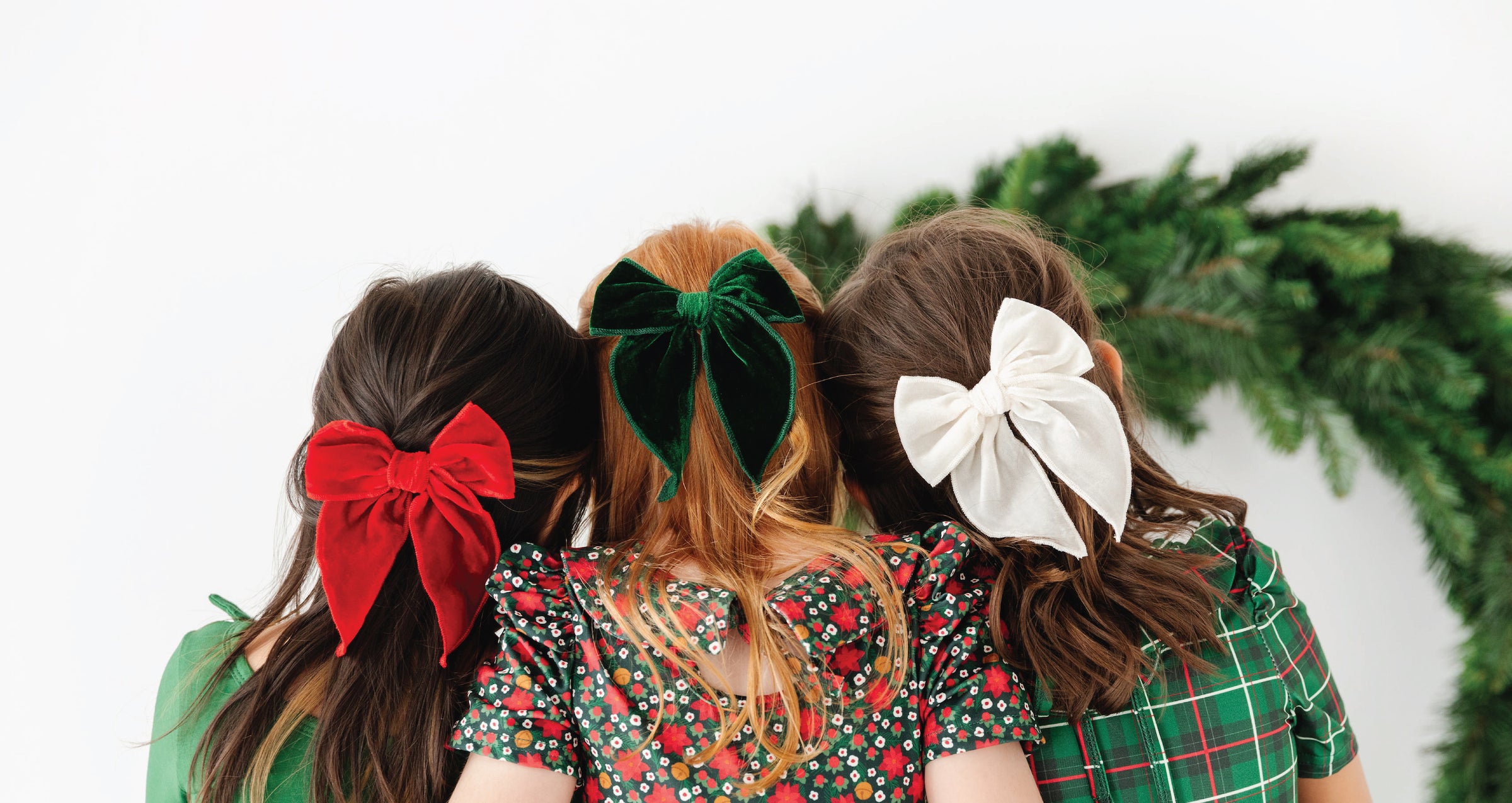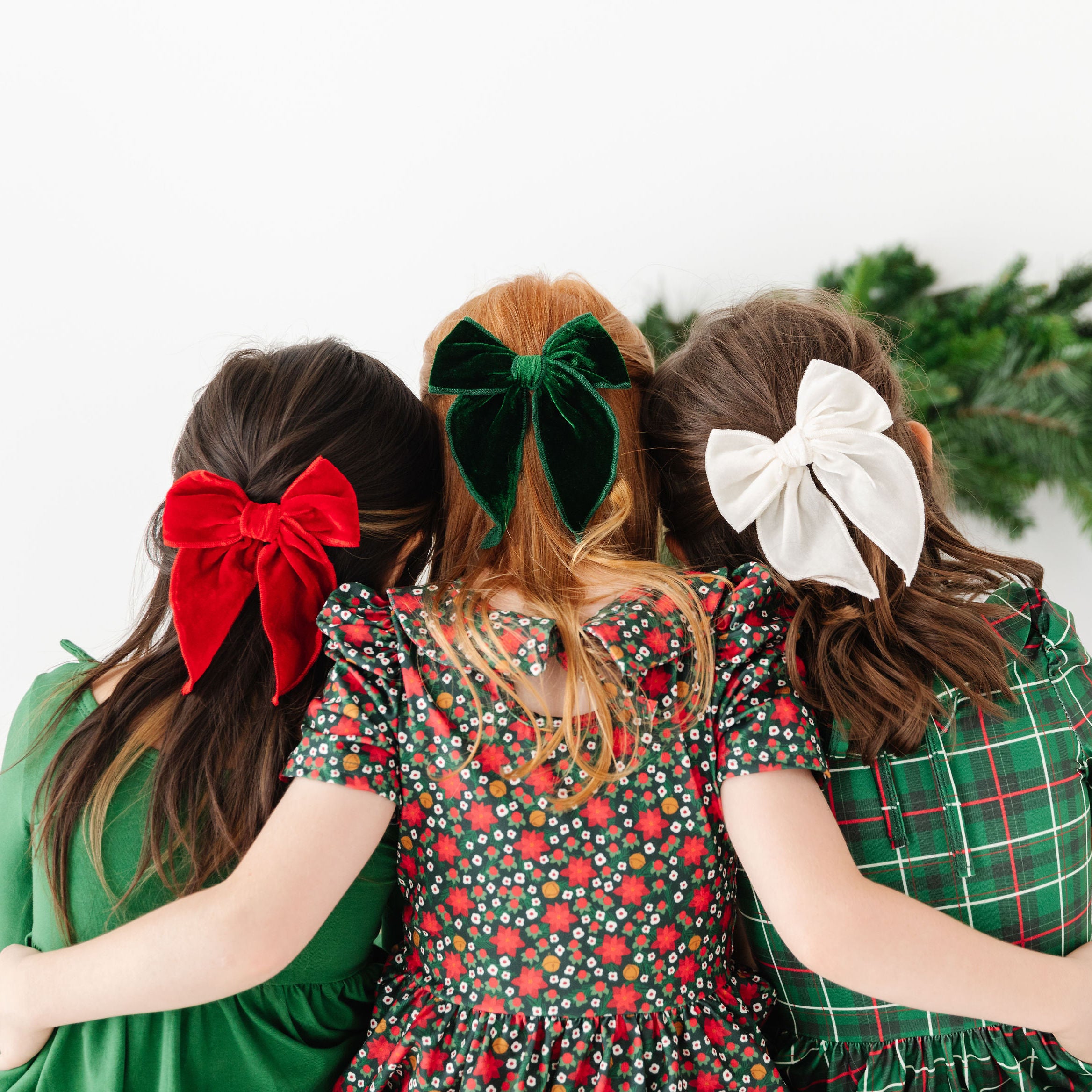 Custom-made to match the entire outfit... from bow to toe!
Meet the Bows
Party Girl Bows
whether for parties or play, our oversized bow is the perfect addition to her outfit. they are 6" long and attached to a silver alligator clip.
Shop Party Girl Bows
Pigtail Bows
two is better than one with our pigtail bows! the bows are 3" wide, attached to silver alligator clips, and come in a set of two.
Shop Pigtail Bows
Baby Bows
our classic schoolgirl bow is back for the babes! they measure 3" wide and are attached to a comfortable and stretchy nylon band.
Shop Baby Bows